For the 3rd year running the Professional Liability team has been ranked as a leading 500 advisor for professional liability claims, according to the 2019 Legal 500 published in September 2019.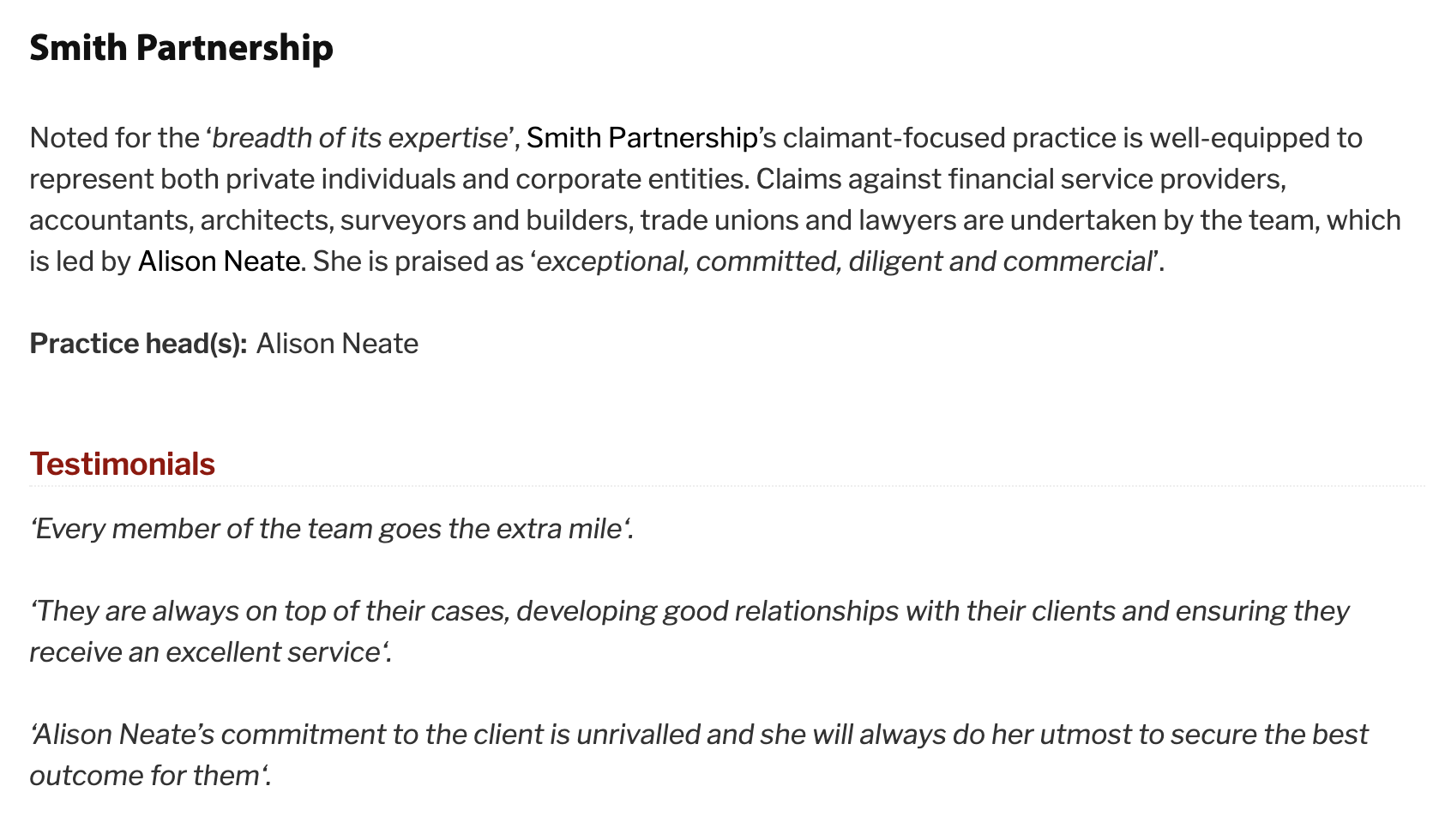 The Legal 500 states:  "Known for the 'breadth of its expertise', Smith Partnership's Professional Liability claimant-focused practice is well-equipped to represent both private individuals and corporate entities. Claims against financial service providers, accountants, architects, surveyors and builders, trade unions and lawyers are undertaken by the team, which is led by Alison Neate. She is praised as 'exceptional, committed, diligent and commercial'.
The Legal 500 goes on to give these testimonials: -
'Every member of the team goes the extra mile'.
'They are always on top of their cases, developing good relationships with their clients and ensuring they receive an excellent service'.
'Alison Neate's commitment to the client is unrivalled and she will always do her utmost to secure the best outcome for them'.